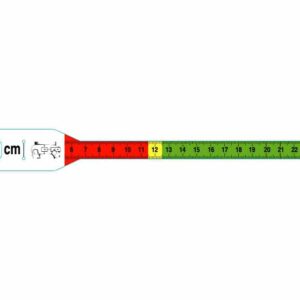 Sale
26 cm x 0.1 cm
World-recognized color divisions for child MUAC
Flexible / Non-tear / Non-stretch / Non-smear / Non-fray
Reusable / Durable / Weather-resistant
NEW LOWER PRICES
1 pack: $23.75/pack ($0.95/tape)
2 & 3 packs: $22.50/pack (0.90/tape)
4 & 5 packs: 21.25/pack ($0.85/tape)
6 & 7 packs: $20.00/pack ($0.80/tape)
8 & 9 packs: $18.75/pack ($0.75/tape)
10 packs: $15/pack ($0.60/tape)
To mix and match multi-packs contact us to get maximum discounted price.
Volume Discounts Available
Shorr Child MUAC Tapes are available in ANY quantity!
Please contact us for pricing!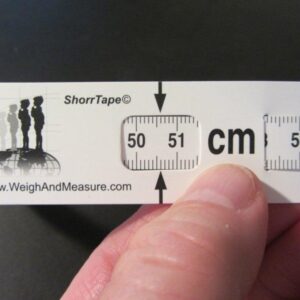 Sale
65 cm x 0.1 cm single-slotted insertion tape
Reusable, high-quality, flexible synthetic
Multi-use / Non-tear / Non- stretch
For child and adult head circumference, limb circumference, adult MUAC, fundal measurement

NEW LOWER PRICES

1 pack: $35.00/pack ($1.40/tape)
2 & 3 packs: $32.50/pack ($1.30/tape)
4 & 5 packs: $31.25/pack ($1.25/tape)
6 & 7 packs: $30.00/pack ($1.20/tape)
8 packs: $27.50/pack ($1.10/tape)
ShorrTapes

©

are  available in ANY quantity!


Contact us for pricing!