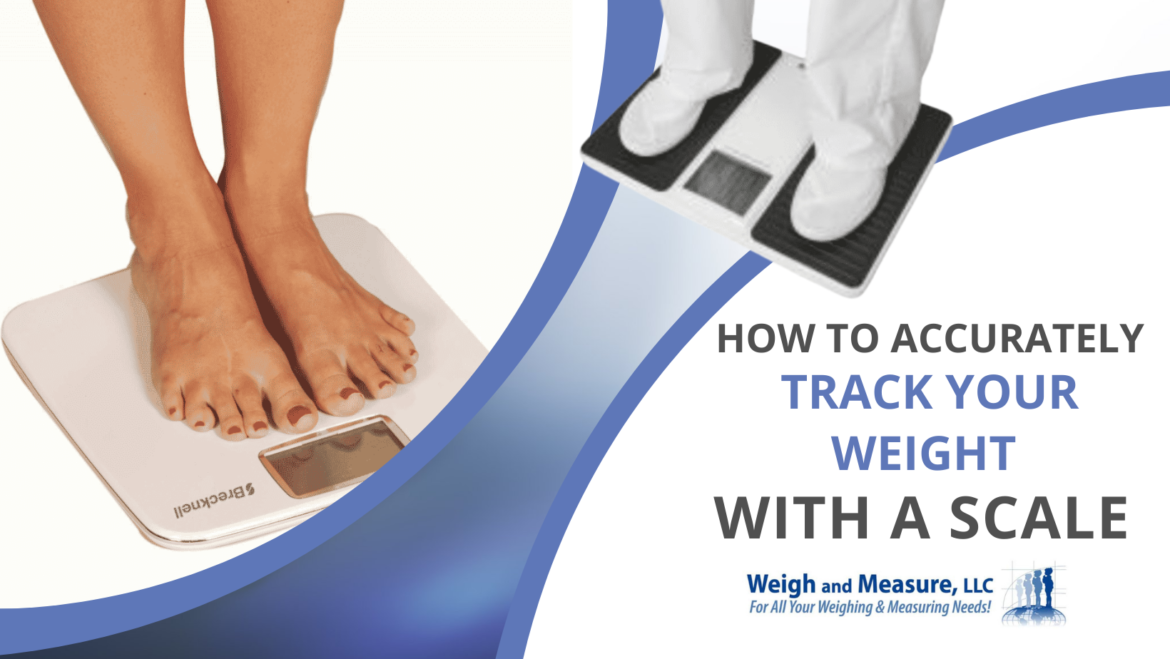 It's the time of year when people start making New Year's resolutions and losing weight is one of the main resolutions people focus on. When making these goals it is important to remember weight loss is not a pass or fail objective and shouldn't be looked at as such. Committing to healthy habits and doing your best to achieve them will result in the weight loss you are desiring. While you shouldn't rely solely on the scale when committing to these healthy habits, it is a measurable way to see if they are working.
Still, weighing yourself can be tricky. To start, which kind of scale should you get? Scales can be unreliable if they are not high quality. If a scale is not accurate it can lead to distress if you are trying to lose weight. That is why at Weigh and Measure we make sure to only have the most accurate and high-quality scales for your personal use. Once you find the right scale and are committed to your new weight loss journey we have a couple of rules to follow in order to most accurately track your weight.
1. Weigh Yourself Once a Week
Each day you change your daily habits it is tempting to hop on the scale and see your progress each and every morning, but that is not an effective strategy nor is it good for your mental health. There's no reason to weigh yourself more than once a week. With daily water fluctuations, body weight can change drastically on a day-to-day basis. This can lead to frustration if one day you are two pounds heavier than you were the day prior. Research has shown weighing yourself at the same time on a weekly basis will give you a more accurate picture of where you're at in your weight loss journey.
2. Weigh Yourself in the Morning
To get an accurate reading each week you want to keep all the factors consistent and the variables to a minimum. That's why when it's time for your weekly weigh-in make sure you do it first thing in the morning before you have eaten or drank anything. Also, if you decide to weigh yourself in the buff that is fine, but if wearing clothes make sure those close are consistent each week as well. Wearing sneakers one week and going barefoot the next can change the scale even if it doesn't reflect actual weight gained or lost.
It's important to remember that while the scale is a measurable way to gauge your progress in your weight loss journey, it should be done with health in mind. The amount on the scale is only part of the story and nutrition, exercise, and muscle mass must also be considered. Weigh and Measure provides a large variety of high-quality scales that can be used in your home or business that you can check out here. If you have any questions please give us a call! 1‐877‐900‐9007