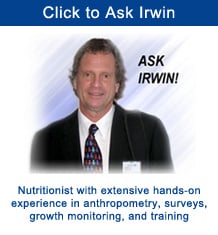 Portable Survey Equipment
The following are some of the most popular portable weighing and measuring equipment used for field surveys worldwide. For other scales, stadiometers and assorted instruments for field and/or clinic use, please explore our website.

For personal assistance to help determine which weighing and measuring instruments best suit your specific needs, please directly contact Irwin J. Shorr, MPH, MPS. Irwin is uniquely qualified to assist – he has extensive hands-on field experience in more than 38 countries worldwide; and is the designer of the original ShorrBoard® portable height-length measuring board that, after nearly 35 years, remains today as the standard in the industry for height-length measuring boards.
130 cm x 0.1 cm / 50 inches x 1/8 inch
Original portable infant/child height-length measuring board
Easy assembly and disassembly for transport
Auto-Lock sliding head/foot-piece stays where positioned
Custom tape in Inches, Centimeters or Combo (inches and centimeters)
2 Infant/Child ShorrBoards® shipped together in 1 box
For a single Infant/Child ShorrBoard®, order the IC1
♦ RECOMMENDED ShorrBoard® Carry Case
♦ ADD CASE FOR SPECIAL PRICING & NO ADDITIONAL SHIPPING